Dental Innovation

Endoplaza offers you:
A new method to remove loose broken-off instruments in a simple way.

Sometimes broken steel instruments like ultrasonic files, hand files and lentulon needles are loose in the canal but cannot be removed.
The solution for this problem is magnetism.


A steel hand plugger

is (temporarily) magnetised with the help of a strong magnet.
Then the hand plugger is inserted in the canal where the broken-off instrument is.
The metal part is attracted by the magnetically made hand plugger.



It is a simple way of removing broken-off instruments which should be part of each practice.



Through the link below you can see in vitro (on perspex cube) and in vivo how the procedure works.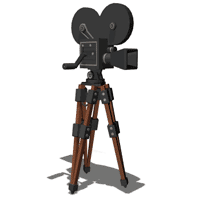 Pay attention to magnetism. It can influence pacemakers.

To Webshop


For the complete survey of the products in our webshop please click here.


To order this offer right away

You can order the magnet for EUR 12.95.

Click on the shopping trolley to go immediately to the order page